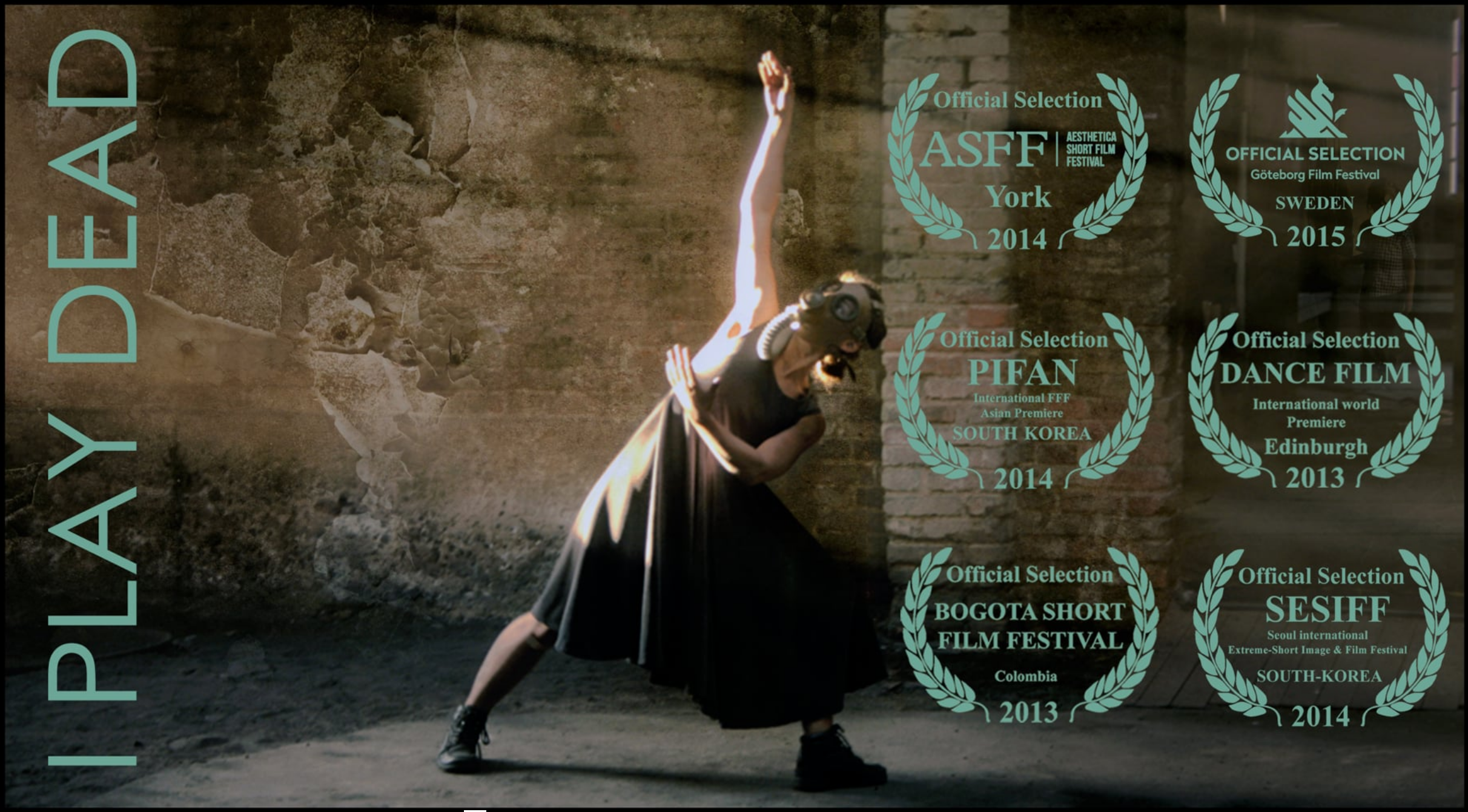 I Play Dead
A dark thriller/dance/drama tale. Children innocent game has suddenly become an odd and dangerous ballet.
Review: film.list.co.uk, Värnamonyheter, Sveriges Radio
Director/Music/Photo/Editing: Kaveh Akaber
Choreography: Lova Eriksson
Sound Design/Foley artist: Patrik Strömdahl
Music Mastering: Stefan Levin
Genre: Dance/Drama/Thriller
Duration: 14 min.
Format: HD
© & ⓟ 2013 Makaber Arts
FACTS:
I Play Dead is a collaboration between filmmaker/composer Kaveh Akaber and dancer/choreographer Lova Eriksson.
We wanted to create a challenging mixture of genres – Dance, Drama, Thriller. The focus was on children game and when they discover both side of love and hate during the time they play. The outcome of this film proved to be a dark and playful scenario. The film somehow reflects the dark side of two children's minds, which sometimes becomes to hard to handle for the adult world.

The film has been shot in Åminne Bruksmuseum, a factory built in late 1800 to win ore from the lake and to produce ironwork. Entering the building you still get a unique sense of the past and the hard work that has been done here, which was why we fell in love with this place!